- Advertisement -
Take a look at some celebrities who transformed their body after joining the entertainment industry
- Advertisement -
In the entertainment industry, there are many people that are making waves. These celebrities have not only evolved into international superstars, but they have also undergone significant physical changes.
You will meet several notable celebrities in the entertainment sector whose body sizes have changed since joining the industry in this post.
#1. Funke Akindele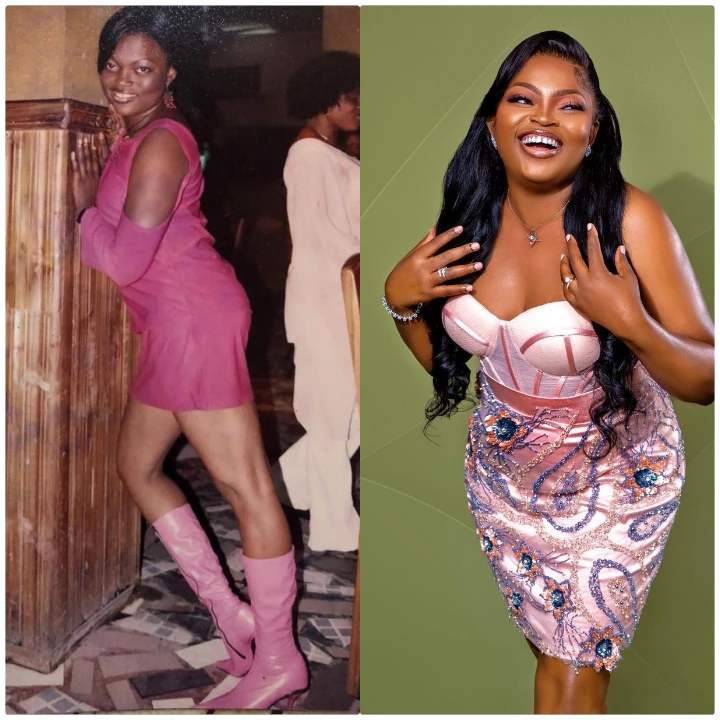 Some vintage photos of prominent Nigerian actress Funke Akindele have surfaced online, eliciting conflicting opinions from entertainment fans as she has matured into a more refined and attractive woman. Below is a photo of the actress that contrasts her previous appearance with her current one.
#2. Cardi B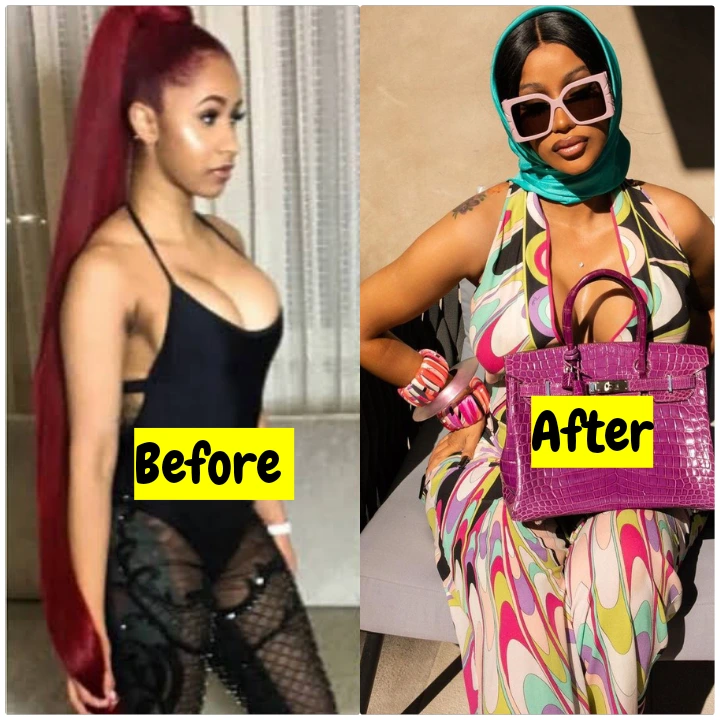 Cardi B is an American singer who has achieved celebrity in the entertainment industry. Since breaking into the music world, the singer has improved her physical appearance. Here are some photos of her.
#3. Mercy Johnson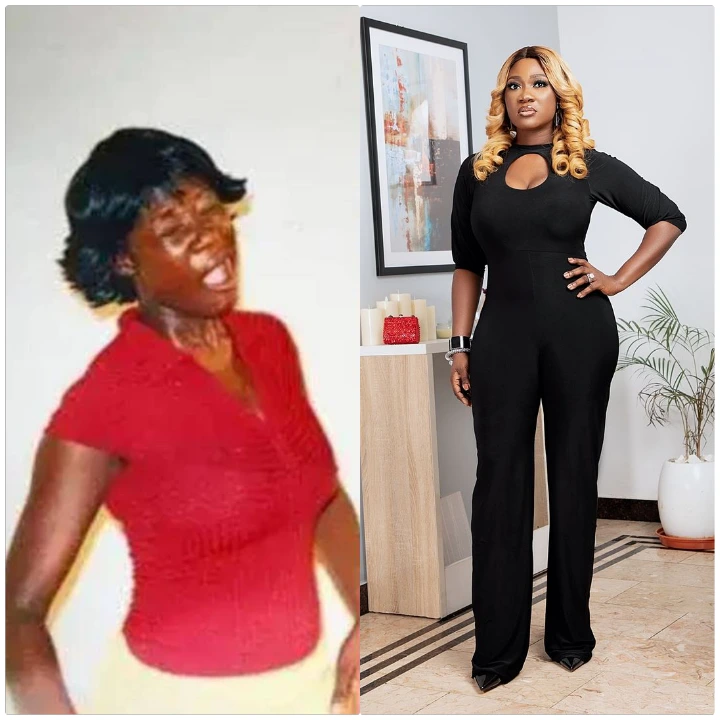 Mercy Johnson is a well-known Nigerian actress who has contributed to the country's entertainment industry's success. Since joining the entertainment world, she has achieved incredible body figures. Mercy Johnson, the legendary actress and movie producer, is featured in these retro photos.
#4. Nicki Minaj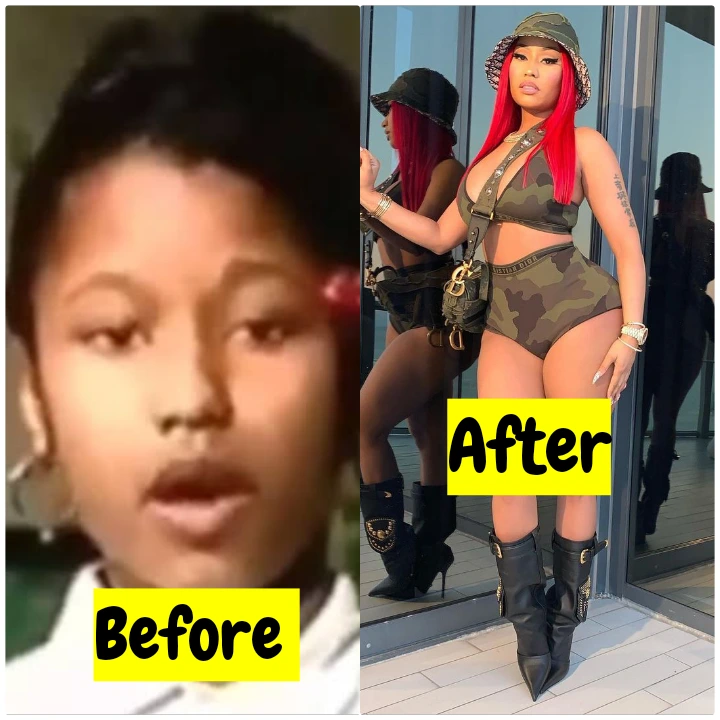 Nick Minaj is the world's best-selling female rapper, and she is appreciated for both her rap songs and her public appearance. After making her debut in the entertainment industry, the singer has undergone a number of transformations in her appearance. She appears to be more attractive and stylish. Her natural body curves have won her a lot of admirers.
#5. Mercy Aigbe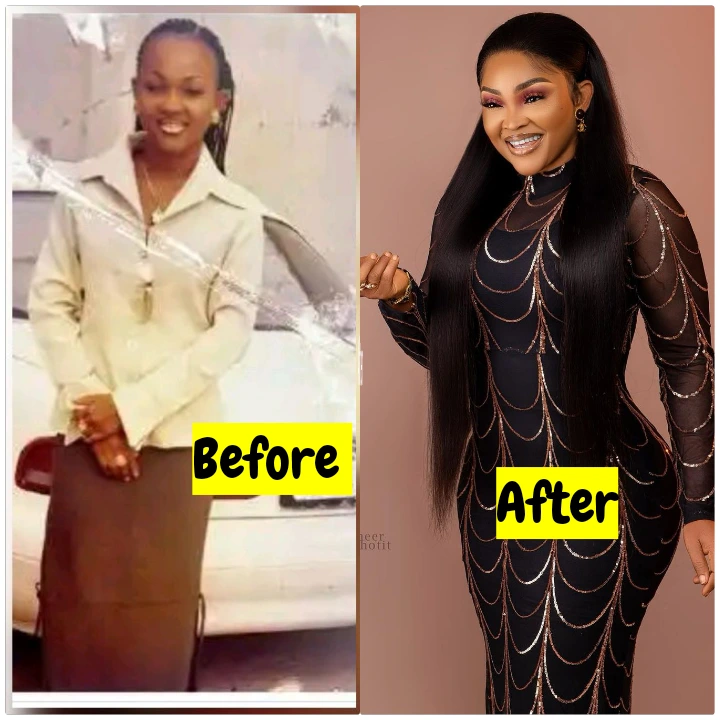 Mercy Aigbe is one of the celebrities, that have achieved body transformation. Despite being a mother of two children, she still looks young and beautiful. Check the pictures below to see how she has transformed over the years.
#6. Destiny Etiko
Destiny Etiko is one of the controversial actresses in Nollywood. She is known for displaying her unique talents in movies. The movie star has transformed into a more beautiful lady with nice body physiques after making fame in Nollywood. She is currently one of the most endowed actresses in Nollywood. see pictures showing how Destiny Etiko has transformed after joining the entertainment industry.
#7. Deborah Olawoyin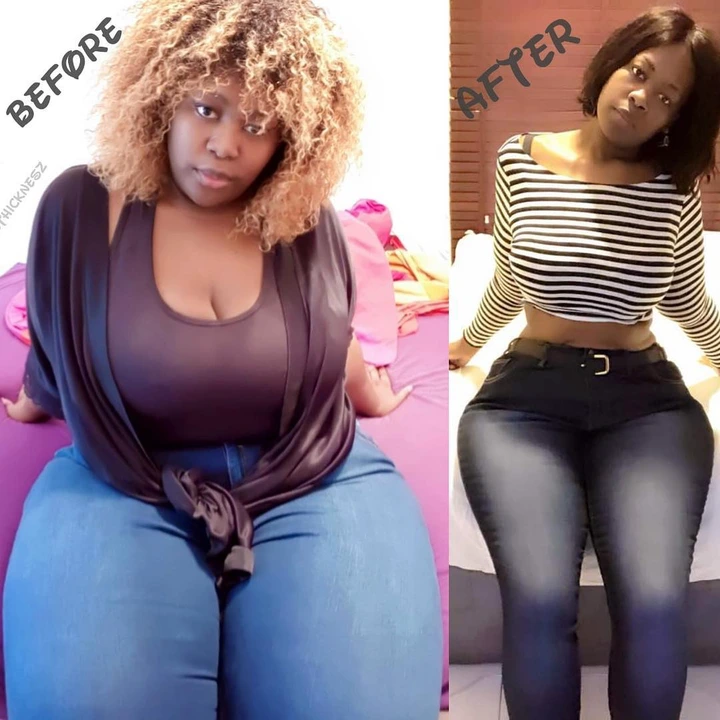 Popular Nigerian actress, Deborah Olwayin has undergone a remarkable body transformation. Deborah has changed from being a plus-size lady to a slim beautiful young lady. Below are pictures of the actress, that may wow you.
- Advertisement -