- Advertisement -
Surgery is painful, you'll suffer, and I'm not going to recommend it to my enemy – Ashmusy reveals
- Advertisement -
Amarachi Amusi, often known as Ashmusy by her Instagram fans, is a prominent female comedian and brand influencer who has opened up about her experience with cosmetic surgery.
It's worth noting that the comedian only a few days ago admitted to having surgery in December of last year.
- Advertisement -
She recently mentioned on her Instagram story that surgery is really painful and that one will suffer as a result of it. She also added that she would not advise her opponent to do so.
Take a look at the image below for a screenshot of the post.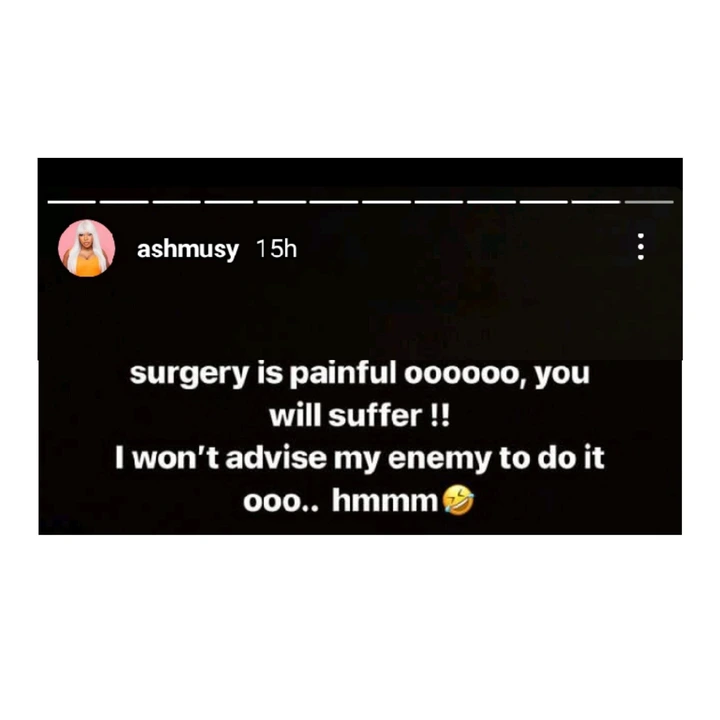 Cover Your Black Thigh, We've All Got It-Fan Reactions To Simi Revealing Her Thigh In New Photo
In order to improve their feminine image, several women have undergone cosmetic surgery. We've also heard from a number of celebrities that the treatment is typically brutally painful.
- Advertisement -