- Advertisement -
Nollywood actress Tonto Dikeh has posted a fresh message on her social media pages complaining about her chickens.
- Advertisement -
She said that when she woke up, she discovered the tragic truth that her birds had perished in a flood. Her tone indicates that she is upset about the most recent episode.
The gifted actress claimed that she lost almost 800 of the birds, whom she referred to as her chicken babies.
Keep in mind that the rainy season is well underway, and the disruption it causes to our daily lives and enterprises is a very serious issue.
- Advertisement -
The idea that Tonto Dikeh is a chosen one, however, gave her some peace as she proceeded to console herself.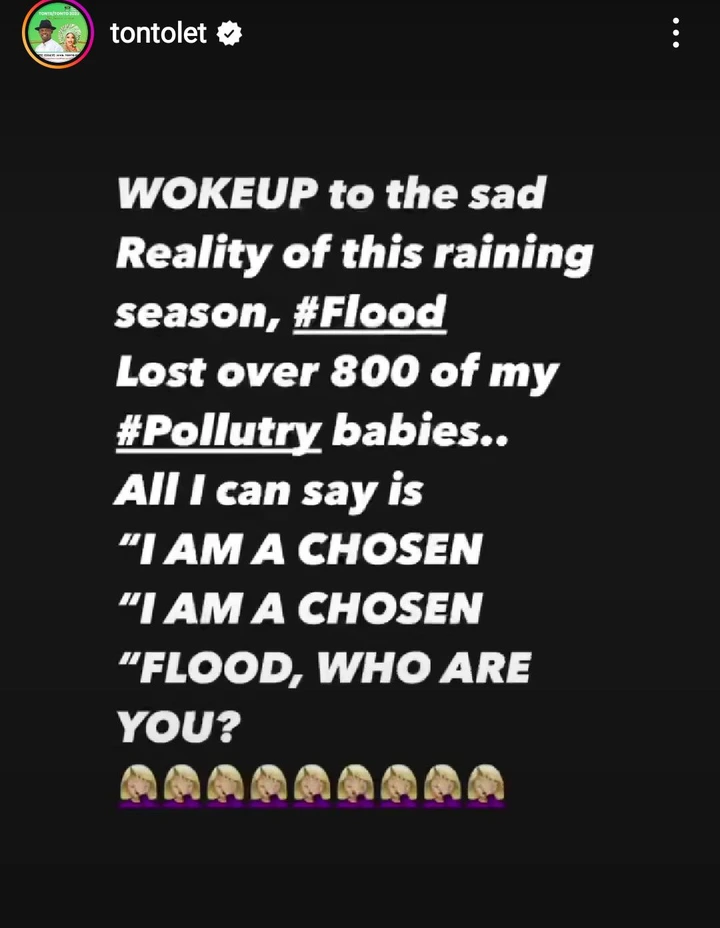 Numerous people, including Chidinma Aneke, another well-known Nollywood actor, have flocked to the post's comment area to express their sympathy for her.
We wish her well in quickly recovering this element of her business. This is so sad.