- Advertisement -
Checkout 4 Nigerian Female Celebrities Who Are Proud Step-moms (Photos)
- Advertisement -
Some women are happy in their marriages and with their families despite having a large family.
Some of these ladies have made the decision to happily cohabitate with their husbands, who are wed to women who are parents themselves.
In the Nigerian entertainment industry, several women who are famous are married to these types of guys and are pleased with their stepchildren. These are addressed in more detail below.
1. Funke Akindele-Bello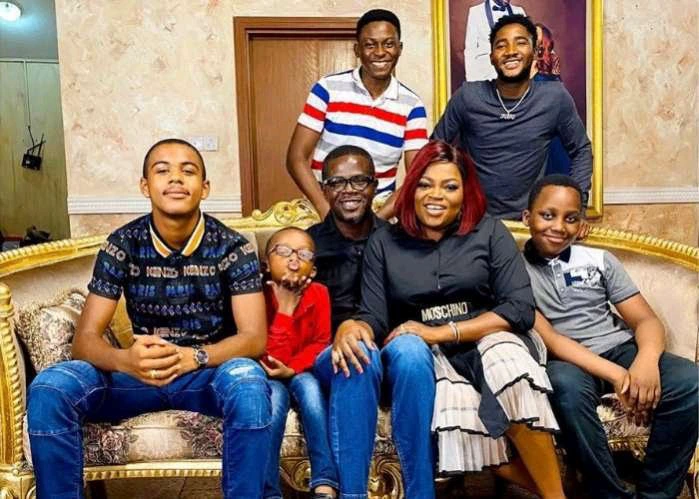 One of the most well-known actresses in Nigeria is Funke Akindele-Bello. The gorgeous woman has inspired many women with her marriage when she wed renowned Nigerian music director JJC Skillz.
Funke has continued to accept her spouse's marriage despite the fact that her spouse had children from a previous union. On social media, she routinely shares images of her stepchildren, particularly on their birthdays.
2. Regina Daniels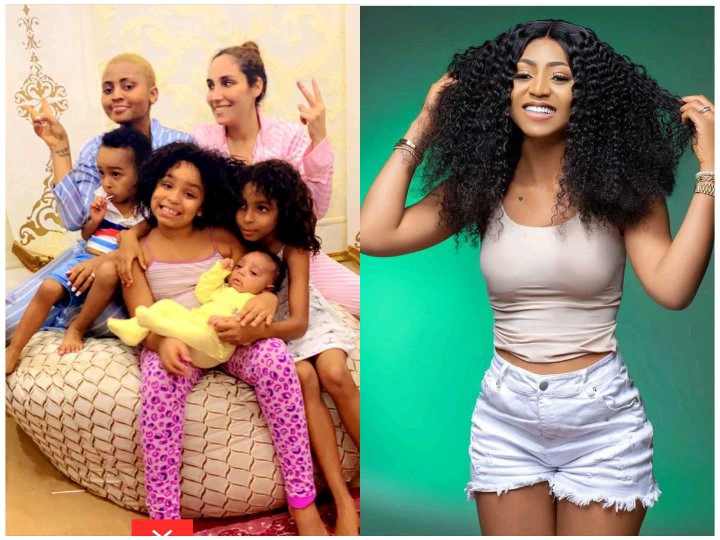 Nigerian actress Regina Daniels, who is well-known, is currently savoring parenthood. The lovely actress was able to maintain a good relationship with her stepchildren despite marrying into a large family.
Despite neither being the first nor the second wife, she delighted many of her followers with countless lovely photographs of herself having a fantastic time with her husband's other children.
3. Toyin Abraham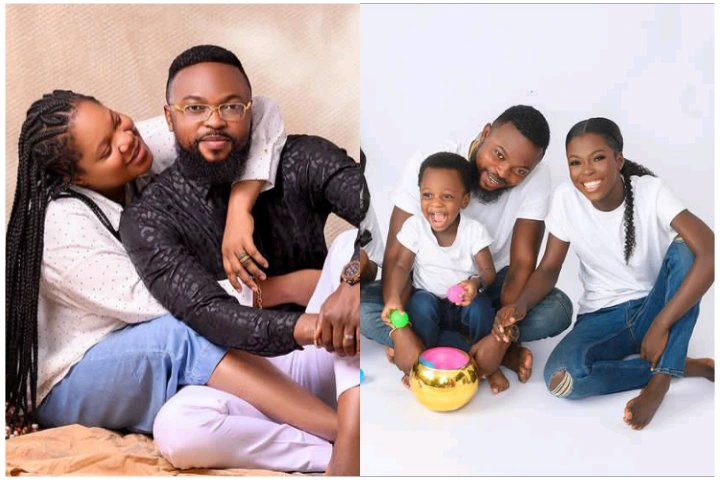 Another actress who has continued to give her stepdaughter a lot of attention is Toyin Abraham. The daughter of Kolawole Ajeyemi, the multi-talented Nollywood actress and film producer, frequently refers to her as her mother.
She frequently buys herself gifts or commemorates her significant life events. Toyin routinely spreads the message of love on social media by showcasing lovely images of both herself and her stepdaughter.
4. Annie Idibia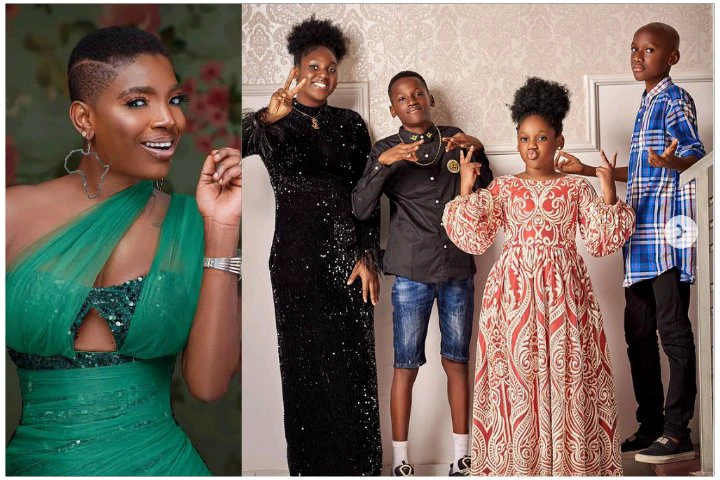 The family of famed artist from Nigeria, Annie Idibia, is doing well. She was able to unite her offspring with those of her spouse despite having two of her own. In the pictures below, you can see the youngsters having fun with one another.
- Advertisement -